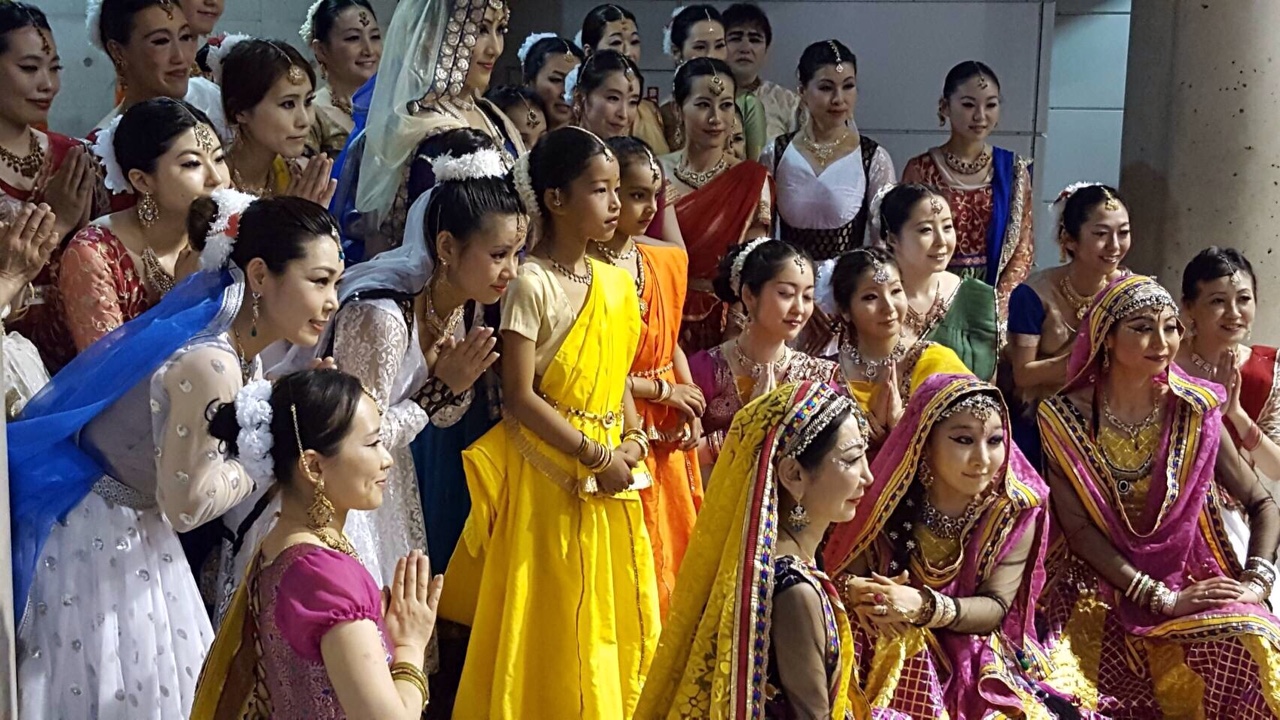 Profile
MIYABI (Masako Satou)
Masako Satou started to learn Kathak Dance in 1995 from shmt. Malti Shyam, before, She has learnt Flamenco and Russian ballet for several years in Japan. After inspiring Kathak Mahotsav in India, she joined National Institute of Kathak Dance in 1996, and learned lucknow style of Kathak dance from Shmt.Malti Shyam and Pt. Jaikishan Maharaj, later from Padmavibushan Pt. Birju Maharaj in 1997. For her dedication towards the art, she was awarded an ICCR scholarship between 1999 and 2003 to learn Kathak dance under the guidance of Padmavibushan Pt.Birju Maharaj at Kalashram. She mastered Kathak Specialization course in 2004 academic year, finished stage presentation course in 2005
She has participated in the many of the dance work choreographed by Pt. Birju Maharaj i.e. Vasantotsav, Kajuraho Festival, Annanya and so on. She got highly appreciation from the audience and media on her stage presense in the Kathak Ballet "Romeo & Juliet" choreographed by Vidushi Saswati Sen, in Delhi, Kolkata, Pune and Mumbai in 2003-2004.
She has given a number of solo and group performance in India and Japan, including "Shinwa ~the Japanese mythology~" at India-Japan The 50th anniversary of establishment of diplomatic relations, organized by embassy of Japan.
Back to Japan in 2005, she started her kathak school; MIYABI KATHAK DANCE ACADEMY in Tokyo, she opened her own dance studio at Kojimachi, just walking distance from embassy of India, Kudan, in 2008, teaches Luckhnow style of kathak, Kalka-Bindadin gharana, to Japanese, Indian and international students.
She was invited to Handia Festival in 2011, Maharaj ji's US tour in 2016, solo program at International Shiva Festival in India in 2017 organized by government of India. She got standhing ovation from Indian audience in culture program organized by JICA ALUMINI ASSOCIATION of INDIA at Japan Foundation in New Delhi in 2019.
In 2020, Kalashram organized Vasdhaiva Kutumbakam, online kathak dance festival, she showed group presence of kathak choreography danced by Japanese dancer, well received by audience.
She has performed in India, Japan, Mauritius, Egypt, Sri Lanka, Pakistan, China(Shanghai EXPO), France and USA. She is currently a member of Shinjuku Artist Society.